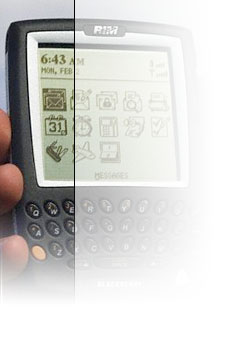 We specialize in handheld device development for the following platforms.
Palm Development : Custom conduit and device application development for Palm OS version 3.0 and above and all Hotsync versions.
Pocket PC: Custom Active Sync and device-side application development for Pocket PC version 2000 and 2002, Windows Mobile 2003 and Phone Edition, and Windows CE and CE.net
Blackberry: Device-side application development in J2ME, and server-side development in Java, Perl, C++, and PHP.
We support data conversions for all of the above platforms.